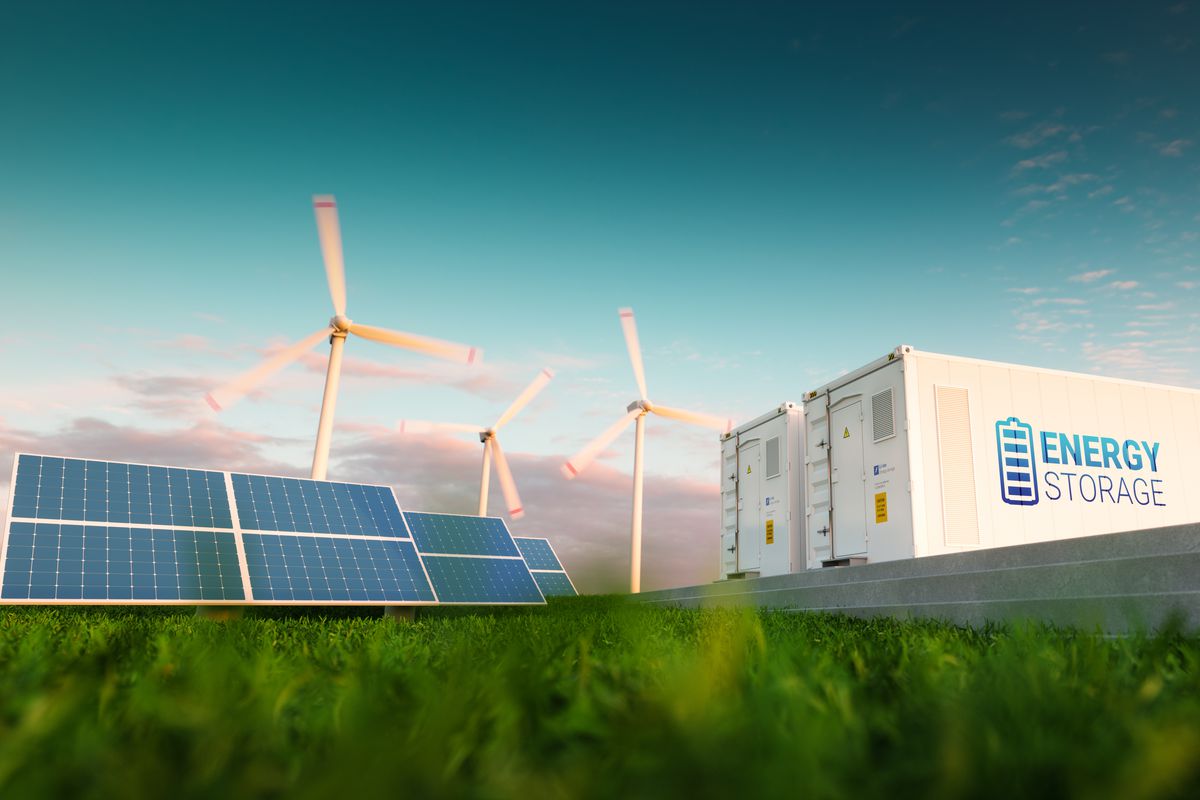 UK will need 1,400GWh of energy storage for future energy
"Significantly" more electric and thermal storage will be needed for a low-cost 2050 energy system than previously thought.
This is according to findings from a new energy system modelling tool launched by the Energy Systems Catapult, looking into the role of storage and flexibility in decarbonisation.
To meet an 80% reduction in carbon emissions by 2050 – a goal now out of date after net zero become legally binding – the UK will need nearly 1,400GWh of electric and thermal storage, a figure 55% higher than previous estimates made by the Energy Technology Institute's Energy System Modelling Environment (ESME).
However, the base scenario tested suggested interconnectors and Micro CHP capacity in 2030 will replace the need for short term electricity storage provided by batteries in the 2020s. It also found electric vehicles with managed charging will reduce the need for additional flexibility in the electricity sector.
In its second scenario, where carbon capture and storage is unavailable, electricity storage capacities double to 150GW and an additional 28GW of hot water storage capacity is required in the heat sector by 2050. In this scenario, although the total capacity of electricity storage technologies increase, proportionally the greatest increase is for shorter duration batteries.
However, these are only initial findings requiring further investigation, with additional plans to run the model according to the net zero target.
The Storage and Flexibility Model (SFM) is capable of representing future grid scenarios at a second-by-second level and works across multiple seasons, vectors, network levels and geographic regions.
It was commissioned by the Energy Technologies Institute and developed by Baringa.
The insights from the model are applicable to a range of use cases, including long-term capacity planning, assessing the value of specific storage technologies and identifying the system service requirements of future energy systems.
The model is on offer to any organisation in the sector. It explores a range of questions such as the scale of the different future service requirements, the value of various forms of storage and flexibility, the affect of key drivers of uncertainty on the role of storage and what that role might be.
Alex Buckman, networks and energy storage practice manager at Energy Systems Catapult, said the SFM fills a "crucial" space in the current modelling landscape.
"Without a deeper understanding of how these technologies could help in balancing energy networks, we will at best end up with a system that costs more than it needs to and at worst one that fails to manage supply and demand," he continued.
Source: Solar Power Portal